---
Hello folks,
How lovely to see this place still going strong! (not sure about the 80's layout though... spoze i'm just stuck in the 70's)

I just wanted to say thanks for all your continued support, 'Speaking in Tongues' is almost at an end, and as with 'Elling', the support i have received throughout the run has been wonderful.

I also want to share with you my excitement about a project that i will be doing next year. It will be officially announced later this month, so keep an eye out for when and where.....

But just between me and you.....It begins with 'H' and end's with 'amlet .

I'm incredibly excited about it and just wanted to share it with you guy's first!

Thanks again

John S. x


Logged
---
Thanks for taking the time to post about upcoming projects you're going to be involved with. We all wish you the very best in your career. 
Logged
---
Hi John!

Thank you so much for sharing that with us! Fantastic news!!!!

Oooh I can just see you in Hamlet. I think you will be amazing in that!

It's been lovely seeing you in 'Elling' and 'Speaking in Tongues'! Great to see so many sides to your talent!

I will see you on 12th for you final night at the Duke of Yorks!

Congrats on getting Hamlet!

Tracy xxxxx
Logged
---
Fantastic news!! We thought Dianewc might have got the scoop of all scoops off you on Monday night and so she did!  Thanks for dropping by to confirm this John.
Logged
---
TRA: "a site that became part of the LOM/ASHES story, not simply an adjunct to it"
Ashley Pharoah, April 2010
---
What a shame, another trip to the UK I guess!  
Wonderful news John!  I can't freaking wait now for this  "H" that ends in "amlet" 
  ... Fabulous, Fabulous!
Logged
---
---
We weren't hearing things after all!!!!
Great news and yes another trip to plan across the pond next year! Can't wait! Thanks John.
Logged
---

Thanks Flip!
__________________________________________
...and she'll have great taste in men!
---
Thanks for sharing the news, and very exciting news it is too! Looking forward to it already.
Speaking in Tongues was superb and I'm sure this next project will be every bit as good.
Many thanks again!
By the way, you can change the forum layout back to the 70s/LoM one easily. Go on - you know you want to!
Logged
---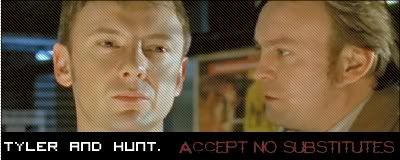 Thanks to virunee at simm-ply simm for the sig!
---
Thanks for stopping by John and for sharing the great news! Really enjoyed Speaking in Tongues and I hope that the new project goes fantastically well.
Maybe I'll have to draw another comic?!
Logged
---
DI Tyler wants you to read the
Community Rules
- follow standard forum procedure!
Thanks to artbox for the avatar and signature!
Please PM me if you have any forum issues.
---
Hi John!
Thanks so much for this great news! I may be disabled but I'm gonna try my best to get over there to see this!  
And, don't feel bad, John. You're not alone, there's a big bunch of us stuck in the seventies too!  
Logged
---
Thank you to sammytyler for my banner!
Never be bullied into silence. Never allow yourself to be made a victim. - Harvey S. Firestone
---
What fantastic news
Thanks for stopping by and telling us the news John.
Excellent stuff!!!
Jo x
Logged
---
---
I venture out of the house for the first time in almost a week and what do I miss !  
Thanks for posting John, good to see you on TRA  
Exciting news about 'H'  
I really enjoyed Elling and Speaking In Tongues.
Vicki x
Logged
---
'I'm not losing my mind, I can't, not again. I'll go mad'  - The adorable Elling

---
Excellent news! Thoroughly enjoyed Speaking in Tongues now looking forward to Hamlet! I keep my profile in the 70's I prefer the brown to the blue
Logged
---
Hi John!
Thanks so much for letting us know the great news. This is really exciting. And a good excuse for me to plan a trip to the UK
Logged
---
---
That's brilliant news, John, congratulations! And thank you so much for sharing the news with us personally - that is very much appreciated.

Before Elling I hadn't been to the theatre for almost twenty years, but with that and Speaking in Tongues and now Hamlet to look forward to as well, I'm definitely getting into it again!

Thanks again John, bless! (And I am so excited for Christmas Day!)
Logged
---

"Millions of viewers know the true worth of John and Phil's on-screen performances" (Ian Wylie)
BAFTA don't but the International Emmys certainly do!