| | |
| --- | --- |
| Pages: [1] 2 3 ... 8 | |
| | |
| --- | --- |
| Author | Topic: Why do/did people hate Thatcher? (Read 14482 times) |
---
First off I'll just say that I was born in 1981 so I was too little during her era as PM to understand anything about the politics of the time.
Second, I really don't want this to stir up a political hornets nest of political arguement.
I just simply wondered, why does seeminlgly everyone hate Mrs Thatcher?
I actually met her whn I was about 7, in Hyde Park in London and she was nice enough to me.
But what did she actually do that hacked everyone off?
I mean, she was voted in after all. So rather a large amount of people out there must have thought she was okay at some point.
And she sent our forces to win back the Faulklands, something I very much doubt would happen nowadays.
I recall some riots about Poll Tax but I never knew what that really was. What was it exactly?
Todays Council Tax now seems to be the unpopular one but why aren't people rioting about that?
If people can explain to me that'd really fill in some gaps....but please lets not have it getting nasty
Logged
---
-
Blue-Jackal
Proud owner of a scorched piece of Evans Ford Escort
http://www.luigis.org.uk/
  - Biggest and friendliest 100% Ashes to Ashes fangroup!

---
Well for me personally I didn't care much for her. My entire school days were spent under Thatchers rule and she took our milk away...those lovely little bottles of milk they would hand out to us kids at breaktime
My grandparents were staunch Labour supporters and my nana actually used to cry when Maggie used to appear on the TV or when she would read about her....she absolutely hated her. She definitely had balls and she didn't dither around like stupid Tony Blair did but she sure wasn't well liked, especially in the North with all the pit closures. In my eyes she didn't give a hoot about the working classes.
Logged
---
For our new members, some reading of this historical period is necessary. What Thatcher did was to break the post-war political concensus concerning the importance of the Welfare State and making people's lives better to bring in a form of ruthless social-darwinist neo-capitalist order and begin the dismantling of the Welfare State that Blair and Brown have nearly destroyed. She introduced a "dog-eat-dog" mentality into British culture with infamous statements such as "There is no such thing as society." Also, concerning the Falklands War, she knew of Argentine intentions to recover what was really their own territory and is a war criminal insofar as she gave orders for the sinking of the Belgrano when it was moving away from the Falklands area back to its own territory. Many young conscripts died as a result. Also look at her continuing support for Chile's General Pinochet who massacred thousands of innocent civilians during the CIA sponsored coup against the legitimately elected government of Salvador Allende.

I could go on for several paragraphs but I'd also recommend that our younger members talk to their parents and relatives for a much fuller picture. Britain's present problems, the high cost of living, expensive houses all go back to her era and resulted in the birth of New Labour whose most odious example Peter Mandelson said in the late 90s - "We are all Thatcherites now." Well, not everyone, only the richer elements of society.
Logged
---
Here, here! Tony, couldn't have said it better myself. If my dear nan was alive today she would be mortified to see what has become of the Labour party.
Logged
---
I might be a little biased.
For me her biggest legacy is the removal of controls over borrowing which has led to the massive amount of debt we have in this country.  She's also mainly responsible for culture of greed and selfishness that we see today.   Oh and don't we don't have a manufacturing industry in this country anymore. 
I best shut up
Logged
---
Well the reason I hated the eighties was in large part because of Thatcher. As tonyw points out the primary 'achievement' during Thatcher's reign was to destroy the post-war consensus and I'd go further and say that her policies destroyed significant aspects of British culture. The seventies weren't perfect but communities were stronger and the UK was the place of stability and a fair deal for all. Things worth preserving. One of the reasons for devolved parliaments in Scotland and Wales today is precisely because of Thatcher's destruction of the economic and social fabric of the UK.

I grew up in the industrial north east of England and saw first hand her destruction of whole communities through the miners strike and the assault on British industry. I saw her ruthless policies turn communities I grew up in into a ravaged abyss of despair and hopelessness. I know generations of whole families who haven't had a job with decent wages since the 1980s. I could go on for pages.

Anyway, as tonyw points out during Thatcher we got neo-conservative Friedman inspired economic policies which are the root cause of the problems we face today, both economic and social. If you go to Sweden, France or Germany, in my opinion you see what the UK would have been without Thatcher. In their case they didn't go down the Thatcher road, but preserved their welfare state and reinvested in their state run industries to make them profitable during the eighties.
Logged
---
"We're the Sweeney son, and we aven't had any dinner!"
---
She also destroyed the unions, which some would think was a good thing because at one point they brought the country to its knees. However the destruction of unions brought the destruction of worker solidarity. Which means that capitalist business owners can quite easily use the divide & rule method of management with little resistance. You might think that with all the talk of equality nowadays we are better off but bring a case & you will find youself on your own.


Logged
---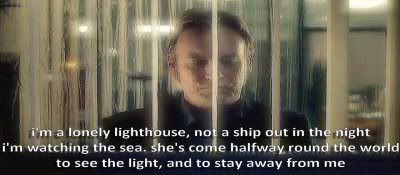 ---
Wow! Returning to read these posts, I've realized that this is perhaps one of the few threads where there is consensus on the what has appeared so far. Very discerning! She probably began the decline of British television from what I've seen and read on the part of posters acclaiming LOM and A2A as representing "something completely different."
Logged
---
and she set a tax I think
and tried it up in scotland first which caused a lot of riots and such.
lots of scots became unemployed & she cared for the scots as much as one cares about lice to be honest.
I've had my parents tell me about it all my life as it directly affected my grandpa and uncles.
Logged
---
Life and death, energy and peace.
If I stop today it was still worth it. Even the terrible mistakes that I made and would
have unmade if I could. The pains that have burned me and scarred my soul, it was worth it,
for having been allowed to walk where I've walked,
which was to hell on earth, heaven on earth, back again,
into, under, far in between, through it, in it, and above.
---
Clearly it's her fault as well, why some see A2A is inferior to LOM
Logged
---
Clearly it's her fault as well, why some see A2A is inferior to LOM
Probably, there is certainly much less of a 'feel good' factor because of the period its set in.
Logged
---
"We're the Sweeney son, and we aven't had any dinner!"
---
She also re-named Marathon Bars to Snickers...
Logged
---
I agree with all of the above- and don't think I need to add more...but I still vividly remember the sense of joy I felt when she was removed by her own party (looking back I can feel for her- the moment when she got into the car wih the tears in her eyes make me sympathise for the person but not for Thatcherism)

I think you only have to take a look at the A2A sets to get a sense of what she did to the country.

The music was great... and we really needed the music in the face of everything else.
Logged
---
All we ever wanted was everything.
---
I'm tempted to write reams entitled 'What price privitisation ? ' but it would bore everyone witless. Very high unemployment was a deliberate, policy. Imagine that. Out of work, desperate, no hope...for what ? Some half assed political guesswork. " We are a grandmother". Yes..it was the Royal "we", folks. I've long been convinced that the British people have doffed their caps so often at toffs since medieval times that they still, can't shake off the habit.
Logged
---
I shall state first that I can't stand the women, but let us not forget that people freely voted for her party and kept her in power for over a decade. I don't think Thatcher alone can be blamed for what happened to the country during the time she was in power, plenty of ordinary British people were quite happy to support the changes she brought, and make the most of the boom that was the early 80's.
It's interesting to me that no one remembers Thatcher for the fact that she was our first (and only) woman PM. When I was younger (and she was still in power) I remember a teacher joking that the men in the cabinet were probably the kind who enjoyed being told off by a powerful woman (if you get what I mean
).
Logged
---
| | |
| --- | --- |
| Pages: [1] 2 3 ... 8 | |